NOSPR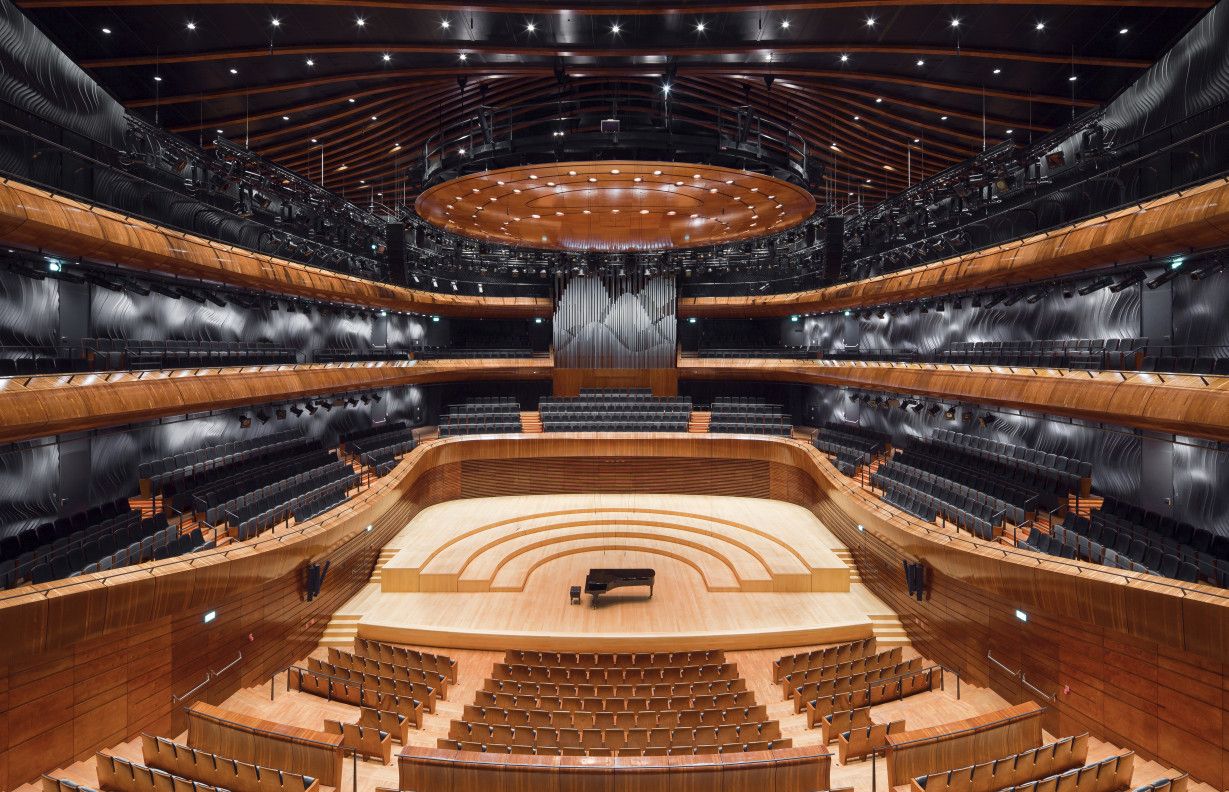 Seat
Polish National Radio Symphony Orchestra and Katowice – mutually inspiring!
Throughout the years, the life of Katowice was highly emphasised by mines. They were closed during the system transformation, leaving emptiness behind. Today, this post- industrial area is vibrant with life again, this time the cultural life, where next to the NOSPR Concert Venue the Silesian Museum as well as a congress centre are located. After all, Katowice is a city that is always on the run, under transformation and not forgetting its roots.
This is exactly what the seat of NOSPR looks like. It is modern but immersed in the past context, which can be observed already when standing outside the venue. The brick pillars, rough surfaces, smooth and light red recesses, remind one of the windows of the familok houses in the mining district of Nikiszowiec. A plant is still available inside. Offices, wardrobes, recording studios, a restaurant and leisure premises are available in over 400 rooms.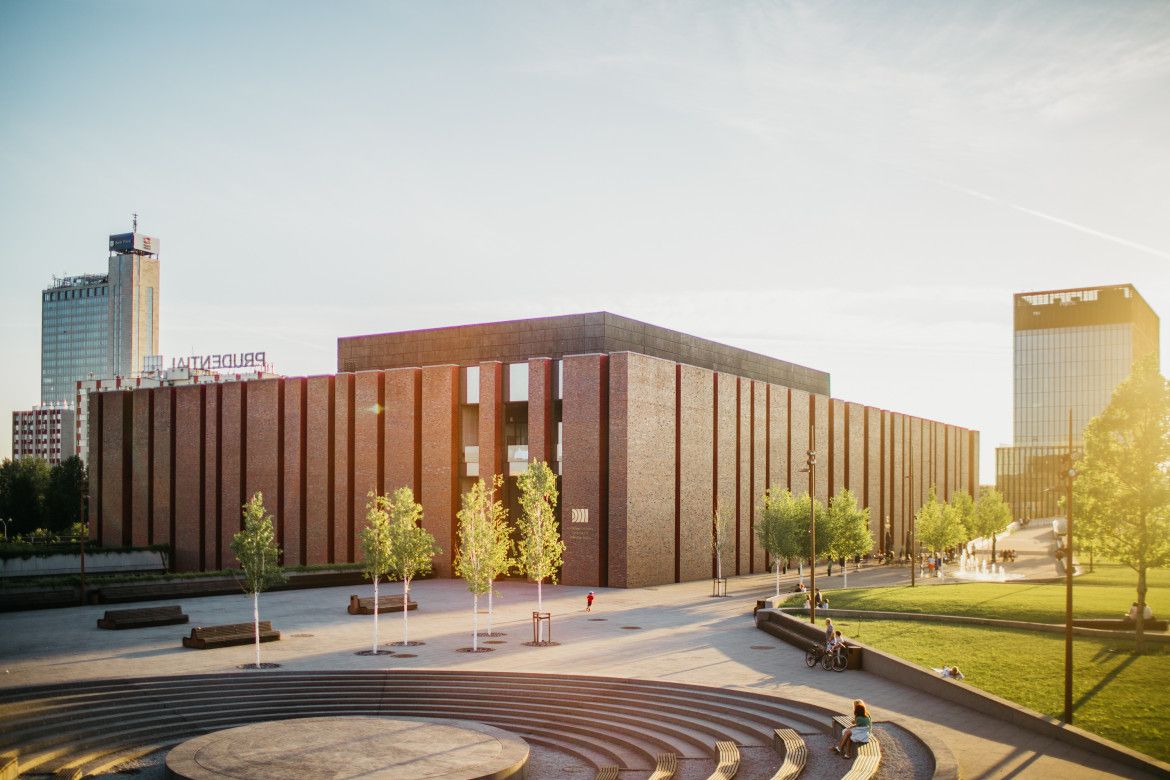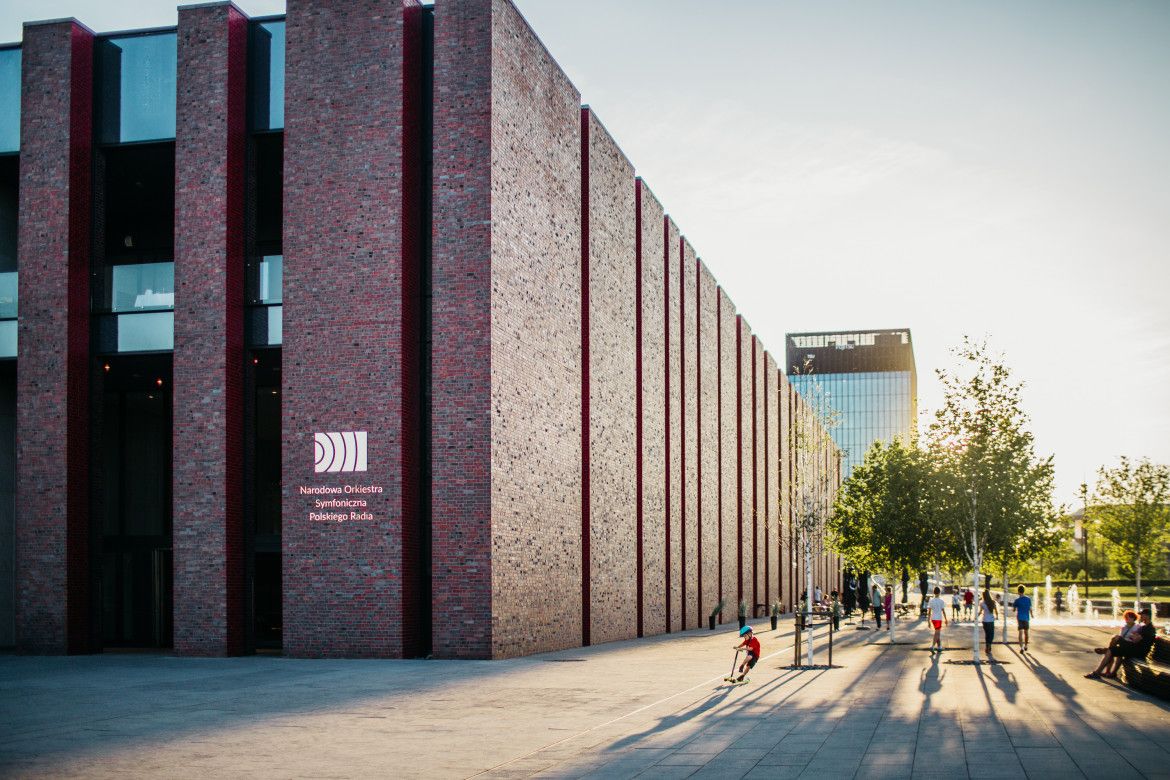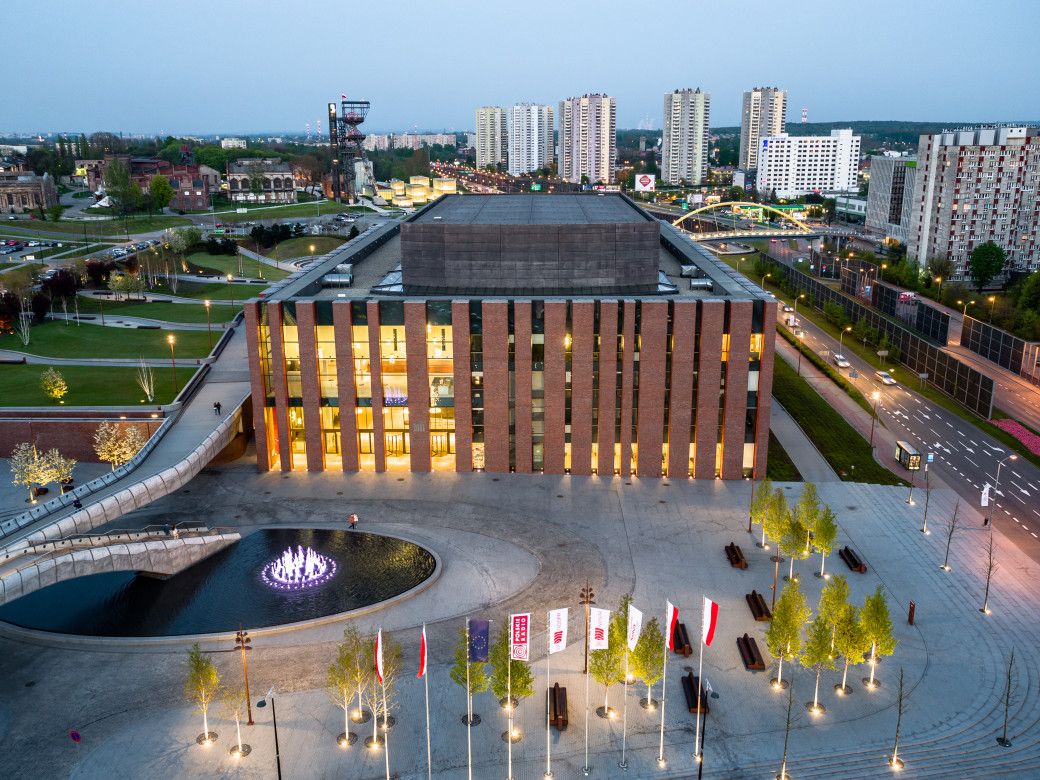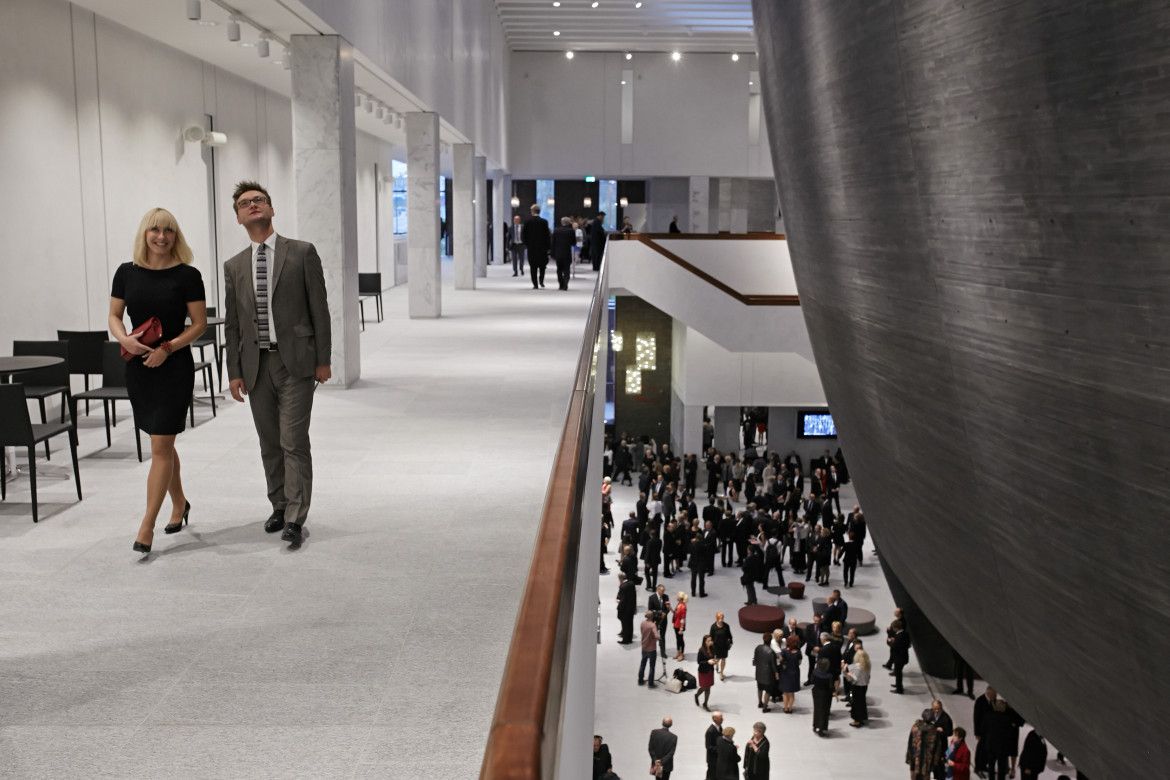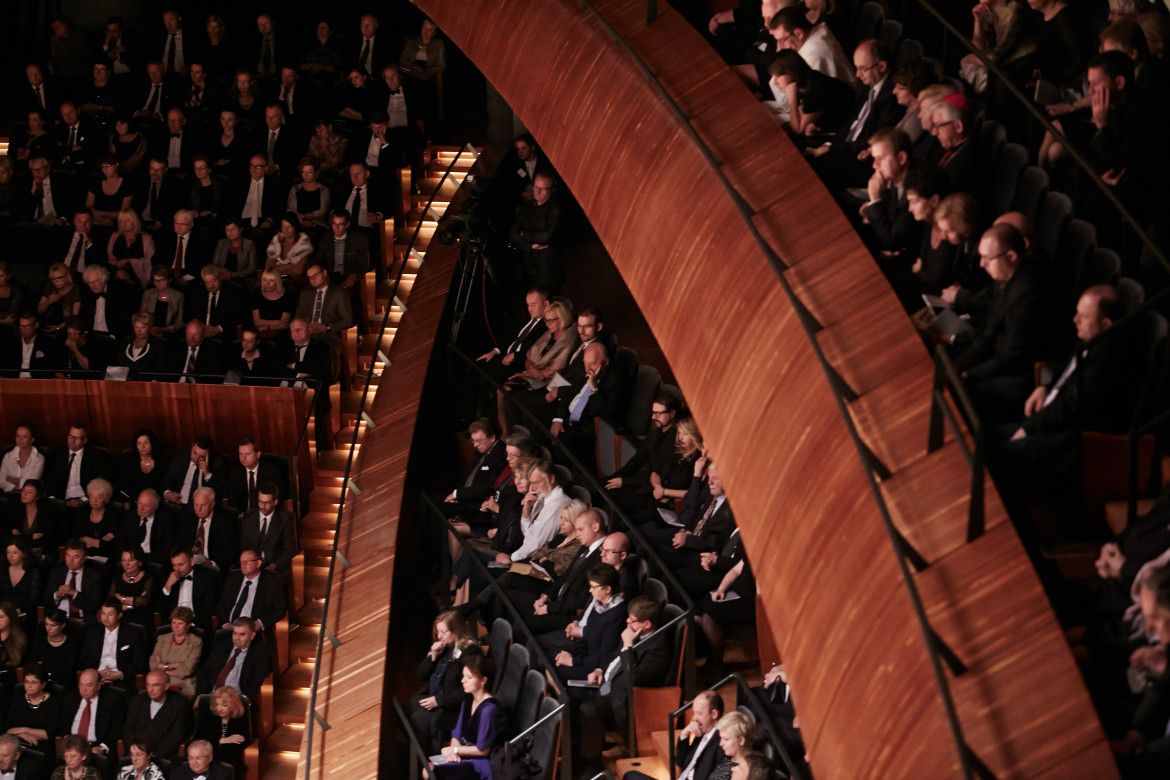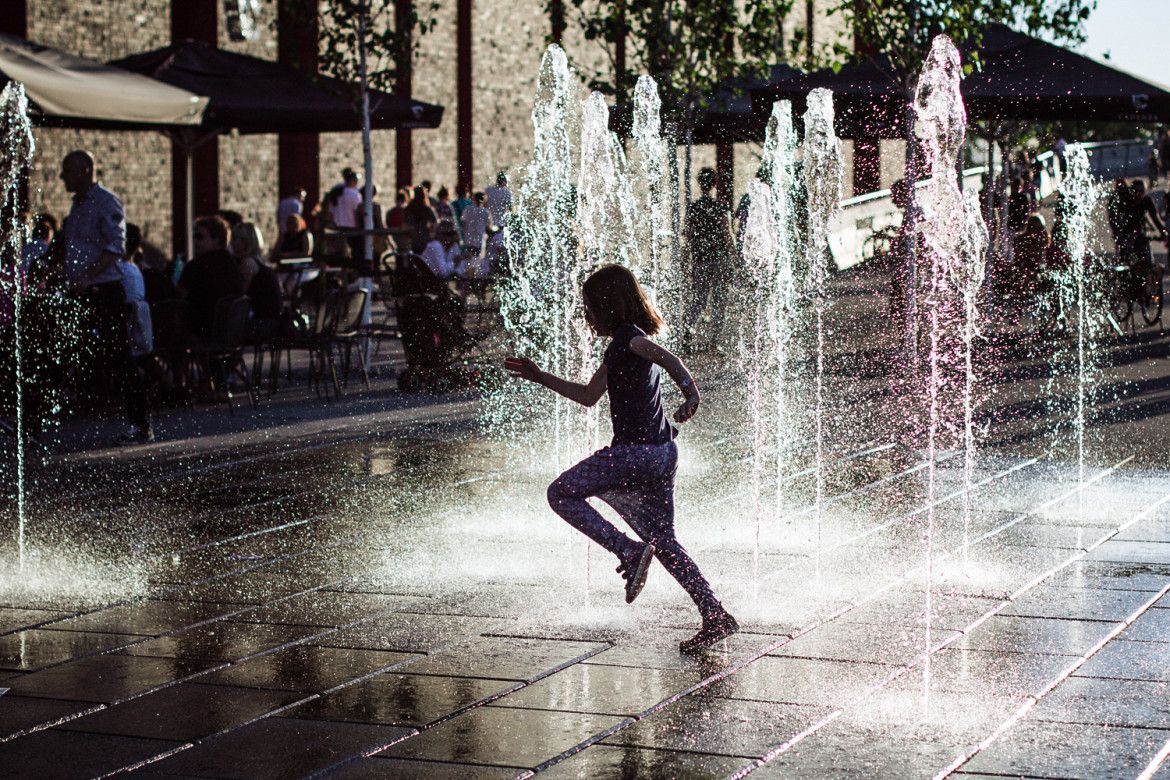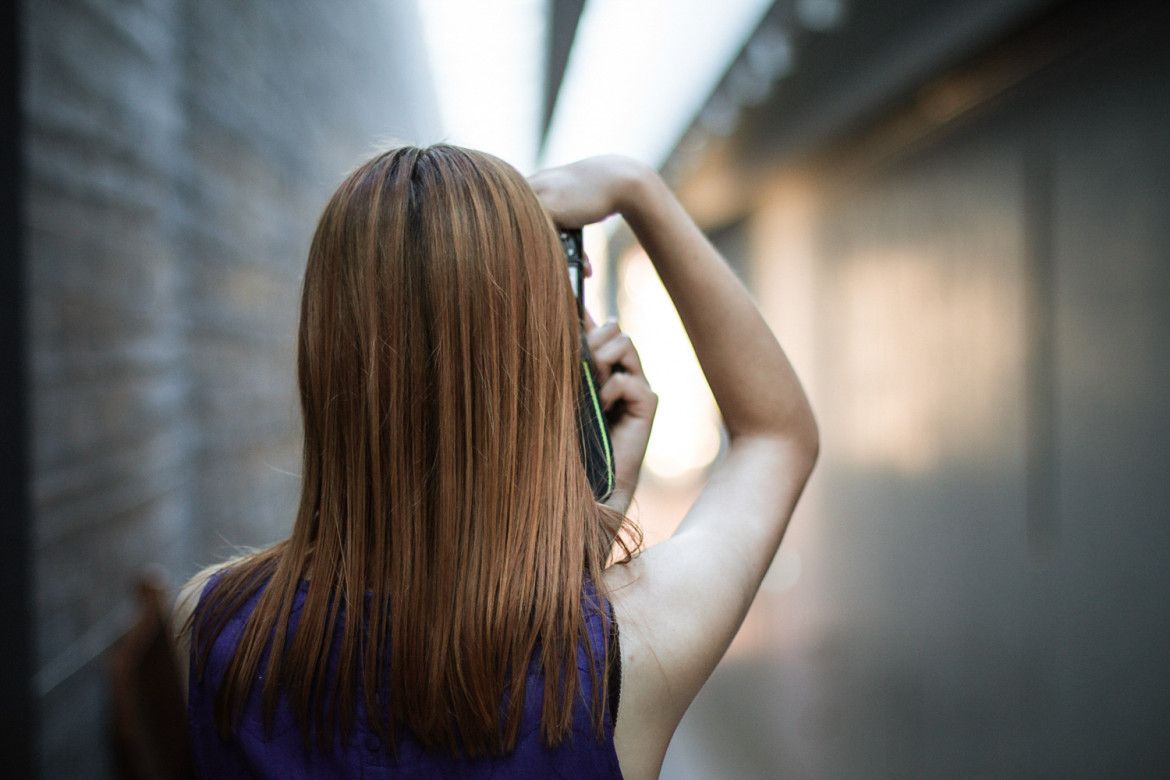 The monumental brick made of coloured concrete fills the central part of the building and hides a concert hall with 1800 seats. This huge venue charms its guests with chamber atmosphere, while the auditorium surrounds the stage from all sides, shortening the distance between the musicians and the public.
The acoustics of the NOSPR hall are supervised by master Yasuhisa Toyota from Nagata Acoustics, who is responsible for the acoustics of world-renowned concert halls. The perfect acoustics makes it possible to capture each note coming from the stage and each rustle from the viewers. But there is something else to be heard. It is the genius loci. And therefore, the most important is what comes from deep within.

Expand with us online