NOSPR Academy - NOSPR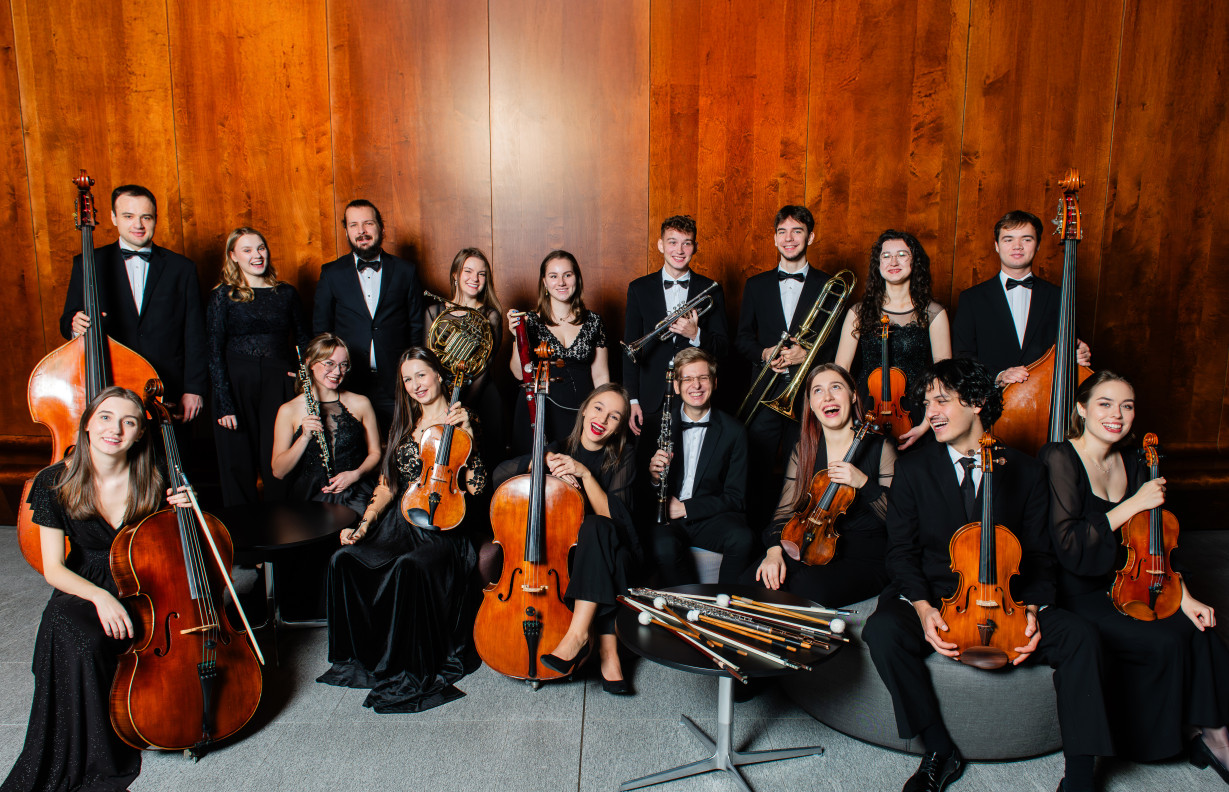 NOSPR Academy
The NOSPR Academy is an original scholarship and mentoring program that prepares young musicians to play with an orchestra and to function in the realities of the contemporary music market.
It is addressed to violinists, violists, cellists and double bass players between 18 and 30 years of age who want to gain orchestral experience alongside musicians of one of the most renowned Polish symphonic orchestras.
The NOSPR Academy includes individual lessons with NOSPR musicians and the care of mentors – leaders of individual sections of the orchestra. In addition, program participants will have the opportunity to learn about the organizational functioning of the institution. They will be able to use this knowledge during preparations for the June chamber concert of the Young Stage series, which they will be responsible for organizing and programming.
Participants of the 2nd edition of NOSPR Academy program –recruitment results
Ladies and Gentlemen,
On 22nd October 2021, we completed the auditions for this year's edition of the NOSPR Academy program. The outcome of the auditions was the selection of 9 participants in the program: 3 violinists, 2 violists, 2 cellists, and 2 double bass players.
They are:
- Samuel Piękoś – double bass;
- Aleksander Krywult – double bass;
- Julianna Vinci – cello;
- Michał Koziński – cello;
- Ewa Kuśnierz – viola;
- Karolina Bednarz – viola;
- Karolina Górny – violin;
- Maria Garstecka – violin;
- Anna Toporkiewicz – violin.
The program offers the young instrumentalists participation in 6 NOSPR concerts together with the rehearsals before them (6 throughout the program, no more than 2 in a month), mentorship, 10 instrument lessons with a musicians of any specialisation, as well as additional activities – a chamber concert in the Youth's Scene series (6th June 2022, chamber hall, 7:30 p.m.), meetings, workshops, lectures, and masterclasses.
The program finishes on 30th June 2022.
We would like to thank all of You who applied for the auditions. Those who did not qualify this time are warmly invited to apply next year!
By decision of the Board of ZAW STOART, the Polish National Radio Symphony Orchestra received a grant of PLN 18,000 for the 2nd edition of the NOSPR Academy program.
The 2nd edition of the NOSPR Academy program is co-financed by the Minister of Culture and National Heritage
Contact: akademia@nospr.org.pl
NOSPR Academy is supported by STOART