Family music-making 'From Ear to Ear' - NOSPR
Season 23/24
Family music-making 'From Ear to Ear'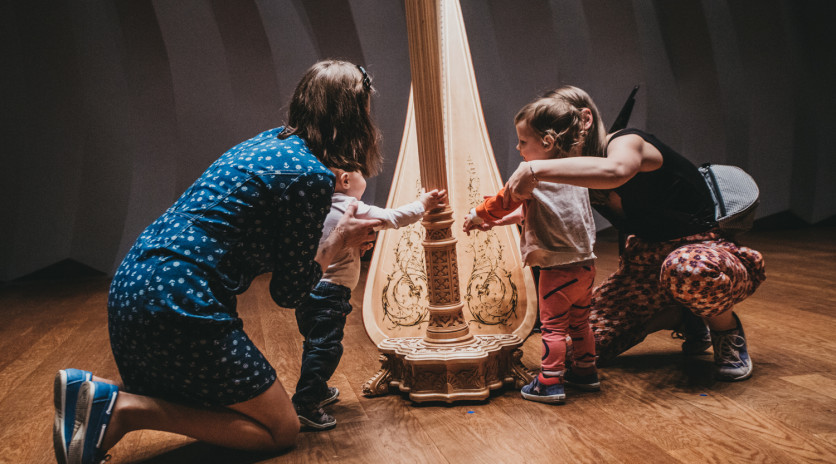 Date: 07.10, 25.11, 16.12., 13.01., 17.02., 23.03., 06.04., 11.15., 15.06,
12:30 PM
Tutor: Anna Lis
Location: Workshop Room / Chamber Hall
Join us for truly family-oriented workshops where we'll create an orchestra using instruments from various corners of the world. In the spotlight are cajons, xylophones, metallophones, djembes, ukuleles, bum bum tubes, and an array of small percussion instruments. With their help, we'll collectively form a one-of-a-kind ensemble.
And because we ourselves are instruments too, we'll awaken the dormant natural expression within us through body percussion elements, and we won't hesitate to use our most beautiful instrument – our voice! Occasionally, our play will be accompanied by flying elements such as scarves, feathers, balls, and a "klanza" scarf – everything that helps us "feel" and even "see" the music.
Participant Age: 4 - 105 years
Tickets: priced at 5 PLN per person
Tickets go on sale one month before the scheduled event, exclusively at the NOSPR box office – in person or via phone numbers: 32 73 25 312 or 32 73 25 320.