Otto Katzameier - NOSPR
Otto Katzameier
Baritone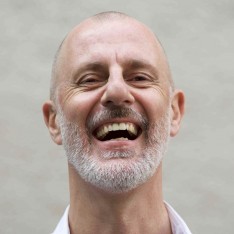 photo by Georg Singer
Bass-baritone Otto Katzameier has made an international name for himself, especially in contemporary music. Born in Munich, he appears regularly at venues and festivals such as the Lincoln Center Festival in New York, the Wiener Festwochen, the Munich Biennale, and the Salzburg Festival, as well as at festivals in Tokyo, Oslo, London, and Aix-en-Provence, and at the Paris Opera, La Scala, Teatro La Fenice in Venice, Opéra National de Lyon, Teatro Comunale di Bologna, Teatro dell'Opera di Roma, Teatro Real, and Hamburg State Opera.
Otto Katzameier recently appeared in Olga Neuwirth's The Outcast at the Wien Modern Festival as well as in the world premieres of Salvatore Sciarrino's Stupori in Paris, of Beat Furrer's Violetter Schnee under Matthias Pintscher in production by Claus Guth and of the new version of Jörg Widmann's Babylon under Daniel Barenboim, directed by Andreas Kriegenburg, both at the Berlin State Opera.
In 2017 he made his debut as a director at the Berlin State Opera with a production of Aribert Reimann's chamber opera Gespenstersonate. He has since continued his career as a director, costume, and stage designer, including Dvořák's Rusalka at the Theater Lübeck. He also wrote the libretto for Philipp Maintz's chamber opera Thérèse for the 2019 Salzburg Easter Festival.
Numerous works have been composed especially for Otto Katzameier. Salvatore Sciarrino has already written several operas and concert cycles for him, including Quaderno di strada, which was dedicated to him, and Klangforum Wien.