Orkiestra Muzyki Nowej - NOSPR
Orkiestra Muzyki Nowej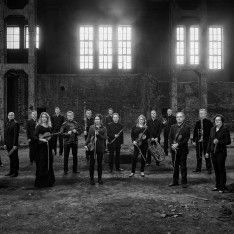 photo by Bartek Barczyk
Founded in 1996, it is the oldest Polish ensemble specialising in contemporary music performance, with intense activity now spanning over 20 years.
Working first under the direction of the ensemble's founder Aleksander Lasoń, and since 2006 under Artistic Director Szymon Bywalec, the OMN has gradually morphed from a group of enthusiastic students into a professional ensemble able to tackle the most complex scores.
The ensemble continues to hone its skills, preparing performances in cooperation with leading Polish and international composers such as Helmut Lachenmann, Louis Andriessen, Kaija Saariaho, Per Nørgård, Bent Sørensen, and many others, inviting eminent soloists such as Jakob Kullberg, Ashot Sarkissjan, Marco Blaauw, Michelle Marelli, and Rafał Zambrzycki – as well as conductors specialising in new music, including Daniel Kawka, François-Xavier Roth, Jean Deroyer, Christopher Austin, Steven Loy, Ivan Bu a, and Wojciech Michniewski.
The OMN has also cooperated with ensembles such as Court circuit, Ensemble Orchestral Contemporain, Melos Ethos Ensemble, Quasars Ensemble, and Musikfabrik as well as with sound engineers from the IRCAM, Experimentalstudio des SWR, or Tempo Reale. This activity has produced over 150 premieres at Polish and international festivals as well as first Polish performances of contemporary masterpieces, including Pierre Boulez's Répons and Dérive, Helmut Lachenmann's Mouvement, Fausto Romitelli's Index of Metals, Beat Furrer's Still, Rebecca Saunders's Skin, Per Nørgård's Momentum, Kaija Saariaho's Notes on Light, Klaus Huber's Erinnere dich an Golgatha..., Louis Andriessen's La Girò, Tristan Murail's Winterfragments and Le Lac, Bryan Fernyhough's La Chute d'Icare, and many others.
The OMN is a regular guest at the major contempory music festivals including Warsaw Autumn, Musica Polonica Nova, Cracow Composers' Music Days, Premieres Festival in Katowice, Nostalgia in Poznań, Warsaw Music Meetings, Katowice Culture Nature, Beijing Modern, Melos Ethos, Klang Festival, Bridges Festival, New Music Marathon, Velvet Curtain in Lviv, Anima Mundi, Hindsgavl Festival, and at many leading music centres such as Oslo, Paris, Mons, Freiburg and Tallinn.
The ensemble has made several dozen concert and studio recordings, with the majority published by labels such as Aurora, Decca, Dux, CD Accord, PWM, and under the ZKP–POLMIC label. Many were highly rated by critics in leading musical magazines in Italy, France, Denmark, Great Britain, and the United States, garnering international accolades such as P2-Prize (Danish Radio award) in 2012, Pizzicato Supersonic Award (Luxembourg), and nominations to Fryderyk Awards and International Classical Music Awards (ICMA).The OMN recordings for Polish Radio have been commended at the International Rostrum of Composers in Paris and Amsterdam. In 2018, five recordings made for PWM Edition have been published within the largest Polish phonographic undertaking, titled 100/100 – Musical decades of freedom.
OMN has for many years participated in artistic and educational projects, working with Europe's leading new music ensembles and institutions (Re:New Music and New:Aud projects). The OMN has also inspired and organised many interdisciplinary events involving dancers, soloists, singers, multimedia, and computer technology, presented in atypical venues outside the traditional concert hall. Since 2014, the OMN runs its own concert cycle at the NOSPR orchestra seat in Katowice.
The New Music Orchestra has for many years participated in artistic and educational projects, working with Europe's leading new music ensembles and institutions.
Upcoming concerts
Dopamine, degradation and vulgar forms
New music / My Season Ticket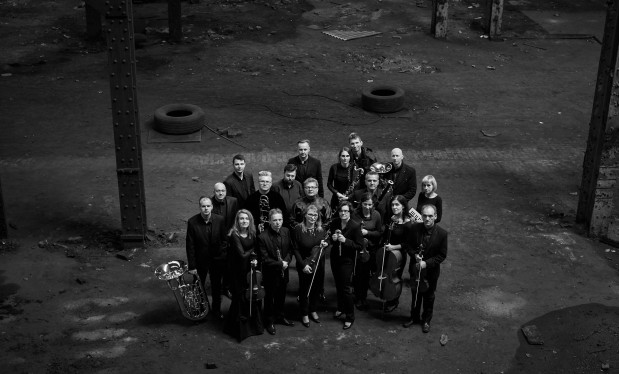 Dopamine, degradation and vulgar forms
Chamber Hall
Melodramas of new sounds
New music / My Season Ticket
Melodramas of new sounds
Chamber Hall
Philosophy of silence and the manifesto of the excluded
New music / My Season Ticket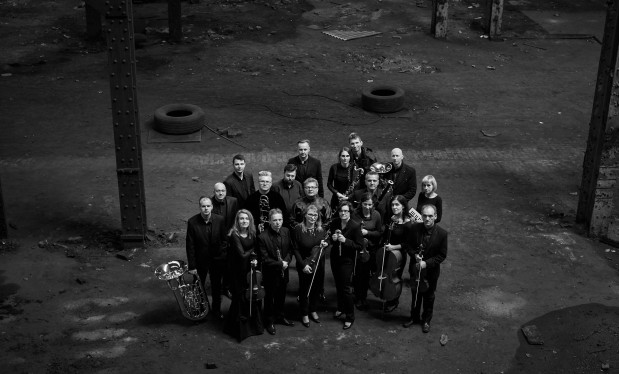 Philosophy of silence and the manifesto of the excluded
Chamber Hall