Nikolai Schukoff - NOSPR
Nikolai Schukoff
Tenor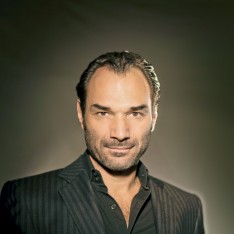 Austrian tenor Nikolai Schukoff starts the 2020/21 season with a veritable rediscovery: the Theater an der Wien is presenting a new production of Leoncavallo's Zazà with Nikolai Schukoff in the role of Milio Dufresne. The Theater an der Wien will also present the tenor in the double role of Agrippa/Mephisto in a new production of Prokofiev's The Fiery Angel. Schukoff is expected to make his scenic debut as Verdi's Otello at the Opéra de Saint-Étienne.
The most important commitments of the past seasons include concert performances of Oedipus Rex in Madrid, Beethoven's Symphony No. 9 under Simone Young in Tokyo, Parsifal in a new production of the Théâtre du Capitole de Toulouse and at the Finnish National Opera, Katia Kabanova at the Gran Teatre del Liceu, the world premiere of Glanert's Oceane at the Deutsche Oper Berlin, Jim Mahoney in Weill's Rise and Fall of the City of Mahagonny in Aix-en-Provence, Mahler's Symphony No. 8 under Dmitri Kitayenko in Zagreb and under Jukka-Pekka Saraste at the Chorégies d'Orange, concert performances of d'Alberts Tiefland at the Budapest Festival and Tiresias in Henze's The Bassarids at the Salzburg Festival, under the baton of Kent Nagano.
Nikolai Schukoff studied at the Mozarteum in Salzburg. The title role of Parsifal brought him the international breakthrough. He sang this role at many important opera houses. Further highlights in 2013 were Siegmund in Wagner's Die Walküre under the direction of Zubin Mehta in Valencia and Bizet's Carmen at the Metropolitan Opera. His signature roles include Erik/Der fliegende Holländer (Edinburgh, Munich, Hamburg, Seattle, Madrid), Florestan/Fidelio (Lyon, Edinburgh, Prague), Lohengrin (Amsterdam, Mannheim, Saint-Étienne), Jim Mahoney/Rise and Fall of the City of Mahagonny (Toulouse, Santiago, Buenos Aires), Oedipus Rex (Lisbon and Paris), Eléazar/La Juive (Lyon), Pedro/Tiefland (Toulouse), Siegmund/Die Walküre (Leipzig).
Nikolai Schukoff's concert repertoire includes a.o. Schoenberg's Gurrelieder (Zubin Mehta), Mahler's Symphony No. 8 (Christoph Eschenbach, Daniele Gatti, Antonio Pappano, Yaron Traub, Paavo Järvi) and The Song of the Earth (Paris, Amsterdam, Lucerne, London, Bregenz).