Maria Piotrowska-Bogalecka - NOSPR
Maria Piotrowska-Bogalecka
Conductor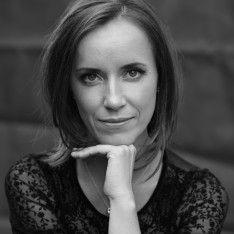 photo by Magdalena Hałas
Maria Piotrowska-Bogalecka graduated from the Karol Szymanowski Academy of Music in Katowice (in choral conducting and musical education), and the Academy of Music in Krakow (postgraduate studies in music theory). She also studied at Kodály Institute of the Liszt Ferenc Academy of Music, and developed her conducting skills at courses both in Poland and abroad (Eric Ericson Masterclass in Haarlem, International Kodály Seminar in Kecskemét, International Masterclass for Choral Conductors of Studium Chorale in Maastricht).
She won the first prize, as well as the Edmund Maćkowiak special prize for the best choral rehearsal technique, at the 9th National Competition for Choral Conductors in Poznań. She received numerous scholarships from the Polish Minister of Culture and National Heritage, the Marshal of the Silesian Voivodeship, and the Mayor of Chorzów City. In 2009 she received the prize of the Marshal of the Silesian Voivodeship.
In 2007, she set up the Contento Core Vocal Ensemble. As its artistic director, she has organised more than 70 concerts, took part in several dozen festivals and concert cycles, coordinated numerous projects, prepared several world premiere performances, and produced two albums. In 2012, she completed her doctoral degree in choral conducting, and in 2014 published the book Decorum et varietas. Psalmy w muzyce wokalnej i wokalno-instrumentalnej polskiego baroku (Decorum et varietas. Psalms in vocal and vocal-instrumental music of Polish Baroque).
Currently, Maria Piotrowska-Bogalecka has been working as a lecturer at the Choral Conducting Department of the Academy of Music in Katowice. She also used to coordinate the KoChAM International Festival of Music Academy Choirs. From 2015 to 2017, she was the Silesia region curator for the national programme Śpiewająca Polska (Singing Poland) at the National Forum of Music in Wrocław.
Since September 2017, she has been working as a choirmaster for the Polish Radio Choir, and since September 2018 she acts also as its artistic director.
Upcoming concerts
Polish Radio Choir / Via crucis
Choral music / My Season Ticket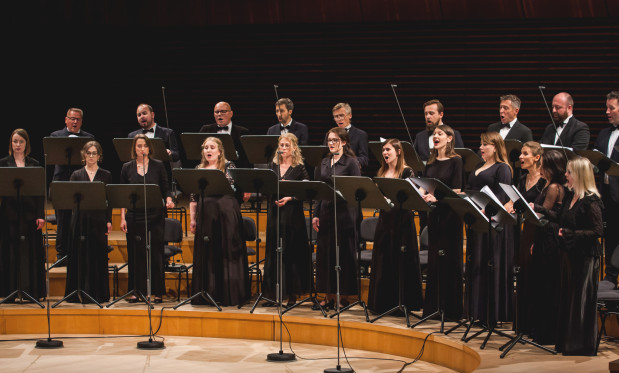 Polish Radio Choir / Via crucis
Chamber Hall