José Maria Florêncio - NOSPR
José Maria Florêncio
Conductor
Born in Brazil, José Maria Florêncio settled down in Poland in 1985 and has since become a Polish citizen. He began his music education in his hometown of Fortaleza, then went on to study conducting at the University of Minas Gerais, Belo Horizonte under Profesor David Machado. He perfected his skills participating in numerous masterclasses in Brazil, at the Juilliard School of Music, New York (Vincent la Selva), Musikhochschule, Vienna (Carlos Kalmar), and at the Fryderyk Chopin Academy of Music, Warsaw (Henryk Czyż; diploma with distinction). Almost immediately after arriving in Poland, the artist embarked on a successful career as a conductor. He led a series of symphony and chamber concerts, opera productions, and ballet performances at almost all of the country's music halls and opera houses. Subsequently he toured Europe, both Americas, and Asia, where his performances were welcomed with appreciation both by the audience and critics, many of whom did not hesitate to call him 'one of the best conductors of his generation'.
To date, he has served as the first conductor of the Łódź Grand Theatre; music director of the Wrocław Opera; general manager and artistic director of the Orchestra and Choir of Polish Radio and Television, Kraków; conductor of the Teatr Wielki – Polish National Opera, Warsaw; music director of the Poznań Opera House; general manager and artistic director of the Poznań Philharmonic; Maestro Titular Orquestra Sinfônica do Theatro Municipal de São Paulo; and chief conductor of Capella Bydgostiensis, Bydgoszcz.
Among his numerous artistic achievements he may boast a range of world premieres and recordings of contemporary works, including Elektra by Mikis Theodorakis, Olga by Jorge Antunes, and the cantata Holocaust by Marta Ptaszyńska. His album of French music by Henri Tomasi and Jacques Bondon was honored with five Diapason d'Or stars. The most noteworthy among his latest recordings is an album of works by Heitor Villa-Lobos featuring the Academy of St. Martin in the Fields (Orpheus Music) and an album of Brazilian music recorded with Capella Bydgostiensis.
Two of the Baltic Opera's productions he conducted were recorded by Mezzo. The opera house was also presented on the BBC's The Best European Operas alongside the Liceu, Barcelona, the Royal Opera House Covent Garden, and the opera houses of Amsterdam and Brussels. He led masterclasses and a gala concert at the Moscow Conservatoire as the first Polish and Brazilian conductor in the institution's 160 years of history. José Maria Florêncio received a number of awards and distinctions. Most recently, he was honored with a Silver Gloria Artis Medal for Services to Culture by the Polish minister of culture. He serves as a honorary consul of the Federative Republic of Brazil in Poland. As of the 2018/2019 season he serves as the music director of the Baltic Opera in Gdańsk.
Upcoming concerts
The Power of Brass
Chamber music / My Season Ticket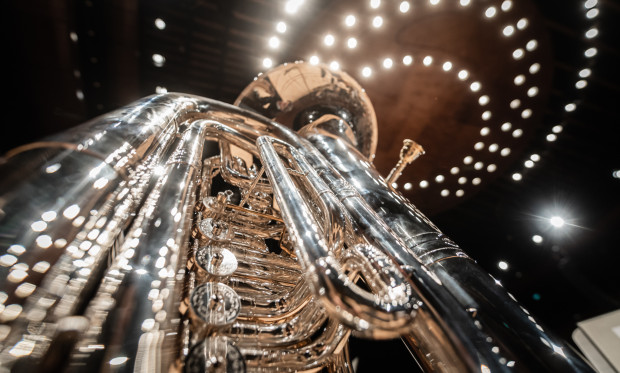 The Power of Brass
Concert Hall