Polish Radio Choir - NOSPR
Polish Radio Choir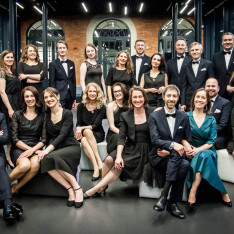 photo by Karolina Hayder
The Polish Radio Choir was founded by Jerzy Gert in October 1948. For 70 years of operation, the choir has been performing both unaccompanied works and vocal-instrumental forms that represent various styles and periods, with a particular focus on Polish music.
Next to their concert activity, the Polish Radio Choir performs archival recordings for the Polish Radio and Television, as well as CD recordings for both national and foreign labels. The Polish Radio Choir can pride itself on world premieres of works by the most outstanding Polish contemporary composers, including Witold Lutosławski, Henryk Mikołaj Górecki, Krzysztof Penderecki and Wojciech Kilar, as well as collaborations with the new generation of Polish authors, including Agata Zubel, Aleksander Kościów, Paweł Łukaszewski, Andrzej Kwieciński, and Szymon Godziemba-Trytek. The choir has participated in numerous national and international festivals: Wratislavia Cantans, Ludwig van Beethoven Easter Festival, Polish Radio Music Festival, Festival of World Premiers Polish Modern Music, Warsaw Autumn, Poznań Music Spring, Festival of Polish Music in Krakow, Sacrum Profanum, Gaude Mater, Schleswig-Holstein Musik Festival, Rossini Opera Festival, Edinburgh International Festival.
The Polish Radio Choir has been permanently co-operating with the Polish National Radio Symphony Orchestra in Katowice, the Polish Radio Symphony Orchestra in Warsaw, New Music Orchestra conducted by Szymon Bywalec, and Beethoven Academy Orchestra. Until March 2012, the choir functioned within the structures of the Polish Radio (Polskie Radio S.A.). Since October 2012 till December 2019 the Choir were entrusted by Polish Radio to the Sonoris Foundation for Art Development. Since January 2020 the Foundation of Polish Radio Choir – Krakow is in charge to develop the artistic path of the ensemble according to agreement with the Polish Radio S.A which provided with a long-term support for the attainment of the radio's public mission of cultivating and popularising the musical culture of Poland as part of the world's cultural heritage.
Since September 2017, she has been working as a choirmaster for the Polish Radio Choir, and since September 2018 she acts also as its artistic director.
Upcoming concerts
Polish Radio Choir / Via crucis
Choral music / My Season Ticket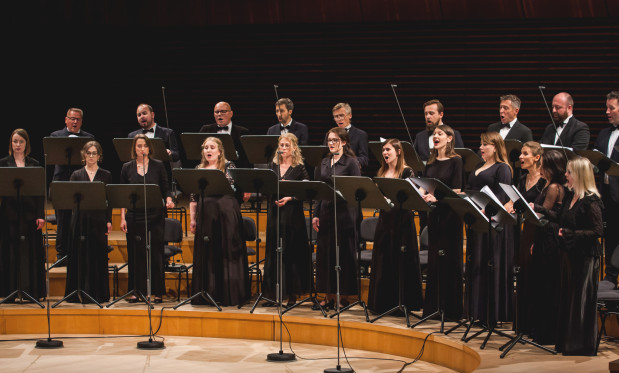 Polish Radio Choir / Via crucis
Chamber Hall