Timothy Morgan - NOSPR
Timothy Morgan
Countertenor (armindo)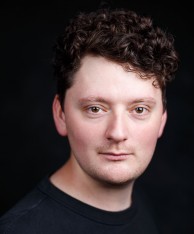 photo by Ben McKee
A Samling Artist, Timothy Morgan was a finalist in the 2019 Kathleen Ferrier Awards and is a member of the tenth edition of Les Arts Florissants' Le Jardin des Voix.
His current and future engagements include: a European tour of Bach and Schütz with Sir John Eliot Gardiner as a soloist, staged performances of Bach's St John Passion with English Touring Opera, and a UK tour with the Hanover Band.
Recent opera and stage highlights include: Handel's Amadigi di Gaula (Amadigi) with English Touring Opera, Samuel Adams's play Gabriel with Alison Balsom and the English Concert, Britten's A Midsummer Night's Dream (Oberon) Nevill Holt Opera, Blow's Venus and Adonis (Cupid) The Dunedin Consort, Purcell's Indian Queen with Emanuelle Haim and Le Concert d'Astrée, Faramondo (Gernando) RCMIOS/London Handel Festival.
On the concert stage: Pergolesi's Stabat Mater with the Orchestra of the Age of Enlightenment, duet recitals with Michael Chance MBE, Bach's St John Passion with the OAE, Sir Simon Rattle and directed by Peter Sellars, Handel's Berenice (Arsace) with La Nuova Musica, Esther (High Priest) both at the London Handel Festival, and Purcell's King Arthur with Vox Luminis.