Jan Krenz - NOSPR
Jan Krenz
The laureate conductor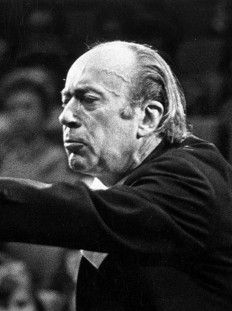 Jan Krenz (1926–2020), the composer and honorary conductor of the NOSPR, belonged to the generation of the musicians who started their artistic careers after World War II and laid foundations for the music life in our country.
He made his debut with the Łódź Philharmonic on 6 January 1946. In the years 1947–1949, Mr Krenz held the post of the conductor of the Poznań Philharmonic and in the years 1949–1951, he was a conductor of the Polish Radio Symphony Orchestra (currently Polish National Radio Symphony Orchestra) as an assistant to Grzegorz Fitelberg who saw him as his successor.
The years 1953–1967 were marked with his intensive activity as the Orchestra's leader: recordings, concerts, numerous first performances of works of Polish composers, regular participation in Warsaw Autumn festivals and concert tours abroad which made the Orchestra well-known and esteemed everywhere in the world. In 1963, the Orchestra made its triumphal tour – the longest one in the history of Polish orchestras (55 concerts) – throughout the then Soviet Union, Mongolia, China, Japan and all the way to Australia and New Zealand. In the sixties, the artist held the position of the first conductor of the Danmarks Radio Orchestra in Copenhagen as a result of his successes achieved in Scandinavia.
The years 1968–1973 should be remembered for his cooperation with the Grand Theatre in Warsaw and the first performances that went down in the history of the Polish opera: Verdi's Otello, Strauss' Electra, Mussorgsky's Boris Godunov and many others. At that time, the artist visited Japan where he established cooperation with the Yomiuri Nippon Symphony Orchestra in Tokyo. Many times, he lead – as a guest conductor – such renowned orchestras as Berliner Philharmoniker, Staatskapelle Dresden, Saint Petersburg Philharmonic Orchestra, Royal Concertgebouw Orchestra, some leading London orchestras and the Detroit Symphony Orchestra. In 1979, he signed a three-years' contract as Generalmusikdirektor in Bonn. He enlarged Orchester der Beethovenhalle to 122 musicians and staged the three-act version of Berg's Lulu, as well as Moniuszko's The Haunted Manor with leading Polish performers.
As a composer, he made his debut with a String Quartet at a private conspiracy concert during the German occupation. He composed chamber, vocal and symphonic works. In the eighties – after a 15-years' break – he resumed composing (Missa breve, Musica da camera, Epitaphion, Symphony No. 2, Sinfonietta per fiati, Symphony No. 3). He is also an author of theatrical and film music (including that for Wajda's Canal and Munk's Eroica).
Mr Krenz was honoured with the State Award (twice), as well as with some high distinctions and the Prize of Critics for recordings.
See also
Lawrence Foster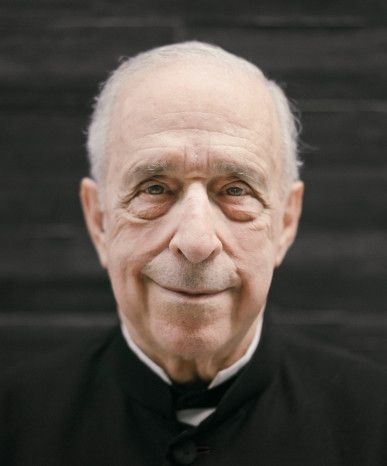 Lawrence Foster
Artistic Director, Chief Conductor
Domingo Hindoyan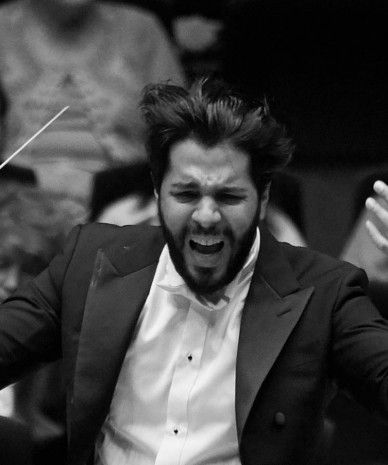 Domingo Hindoyan
Principal Guest Conductor